Coverage area
Moves and transports in Switzerland and the surrounding countries
…
..
.
..
.
Neuchâtel and the surrounding area to the rest of Switzerland and vice versa
Transport license n° M10300 provided by l'OFT ("Office fédéral des transports") Bern on 14.01.2016
Strong of more than 15 years of experience, Man.U Services Sàrl, Manuel Umaña and his team do everything to give you full satisfaction thanks to a his know-how regarding moves, transports, cleanings, clearing outs, rent-utilities and furniture storage.
We have moving-vehicles from 21m3 to 80m3 with or without hydraulic lift and a lift that reaches a height of 8 floors with a capacity of 400kg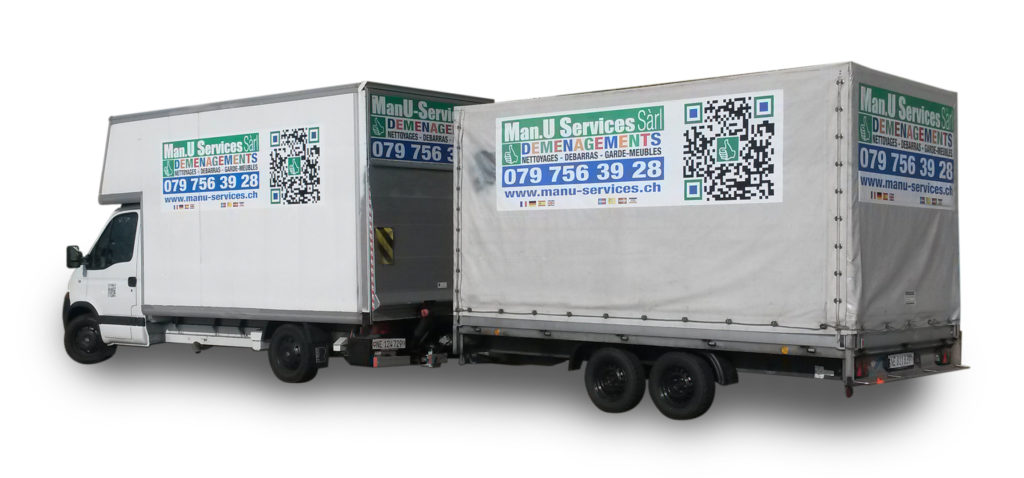 Moves in Switzerland and bordering countries (especially France)

For private persons and companies

Dismantling and assembling of furniture
Packing of fragile objects

Reservation of the loading site in front of your house, apartment or company building

Load and unload of delivery-trucks arriving from various places and countries
Packing material and various sizes of cartons are put at disposal for free*
*The moving boxes are lent against a deposit of CHF 2.00 (boxes for books), CHF 3.00 (boxes for folded clothes, shoes etc.), CHF 15.00 (boxes for glasses, plates and wardrobe). This deposit is refunded entirely when the boxes are returned in good condition.
SWITZERLAND AND NEIGHBORING COUNTRIES
FOR INDIVIDUALS AND COMPANIES
Even if we treat your property better than if it were ours during our intervention, we guarantee you their security by means of an insurance with "Allianz Assurances".