For an easier access.
Bulky furniture?
20 % discount on clear-offs
10 % discount on all our other services
(on our current rates for online orders)
No problem! We have at your disposal a furniture-lift which allows to bring down and up your furniture. Time can be saved and the risk of an accident minimized.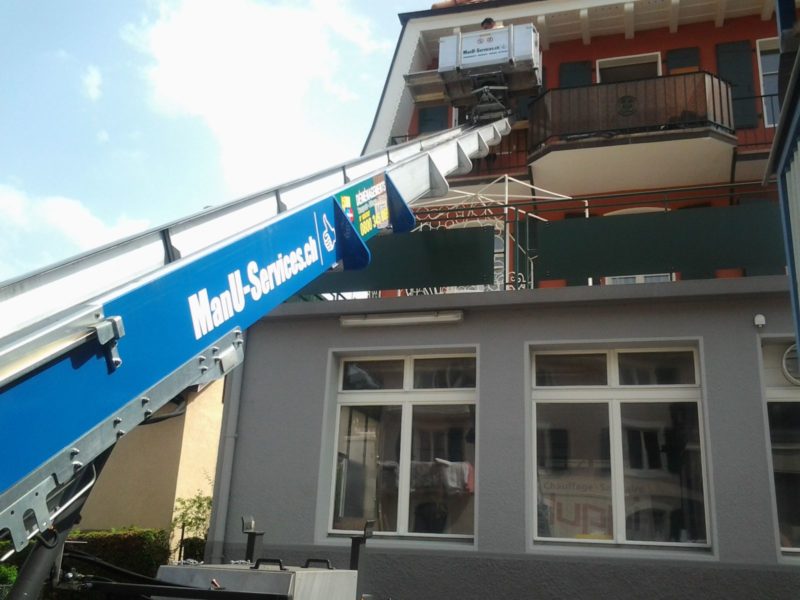 Technical information:
Model: Avario Radio controlled

Equipped with a roof that allows to work during rain or snow
Moves, furnitures storage, cleaning, clearing outs, rental of utility vans.
Man.U Services
For rent:
CHF 200.00 / half-day + operator CHF 50.00 / hour

CHF 300.00 / day + operator CHF 50.00 / hour

(VAT additional)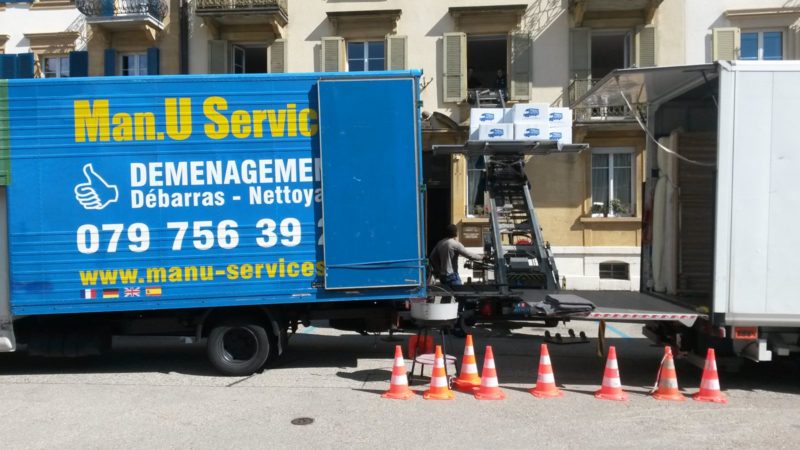 Even if we treat your property better than if it were ours during our intervention, we guarantee you their security by means of an insurance with "Allianz Assurances".