Man.U Services
YOUR ALL-ROUND PARTNER

20 %

discount

on clear-offs
10 % discount on moves
(on our current rates for online orders)
Man.U Services Sàrl, your all-round partner for all the services in relation with a move in Switzerland and neighbouring countries.
Moves, transports, pianos, cleanings, janitor, clearing outs, furniture lift, furniture storage and rental of utility vans in Neuchâtel.
Simplify your life with Man.U Services!
Ask for free and without obligation quotes for your next move, furniture storage, cleaning, elevator service, rental of utilities etc.
Remember: it's simple, fast, no appointment, no commitment, no intermediary and free. Simply fill in the form online or from your smartphone. If necessary we call you for a few details and the quote is ready.
With pleasure we take care of your mandate.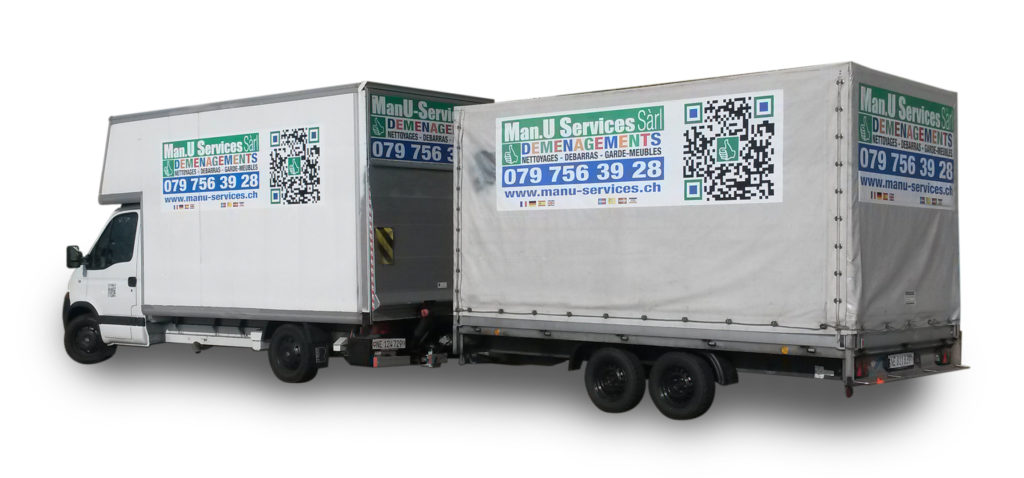 Transport license n° M10300 provided by l'OFT ("Office fédéral des transports") Bern on 14.01.2016
The opinions of our customers
"
Tout était parfait. Merci infiniment Personnel très sympa Je n'hésiterai à en parler auprès de mes connaissances. Je recommande cette entreprise.
"
"
Service impeccable et professionnel. Ils ont répondu à toutes mes attentes, et il ont géré aussi des difficultés inattendue. Prix très correct. Merci Man.U!
"
Man.U Services is a member of the following associations:
Pompiers Volontaires de Colombie

All-round for all the services in relation with a move in Switzerland and neighbouring countries.

Total transparency in the presentation of its services through its website.

Images of its real equipment and the realization of some of its activities.

We respond to your expectations for your moves in Switzerland and the surrounding countries.

Strong of more than 15 years of experience, Man.U Services Sàrl, Manuel Umaña and his team do everything to give you full satisfaction thanks to a his know-how.
A team of highly motivated, experienced, honest and dedicated employees.

Who use modern equipement to carry out their activity, are committed to giving you full satisfaction.

Flexible schedules and reasonable prices.

Do not hesitate to contact us and ask for a free quotation.