Ground floor access, no elevator required and under shelter protected from bad weather during loading and unloading.
10 % discount on clear-offs
(on our current rates for online orders)
You can come and take out all or part of your belongings anytime (by appointment)
Individual boxes, dry and temperate.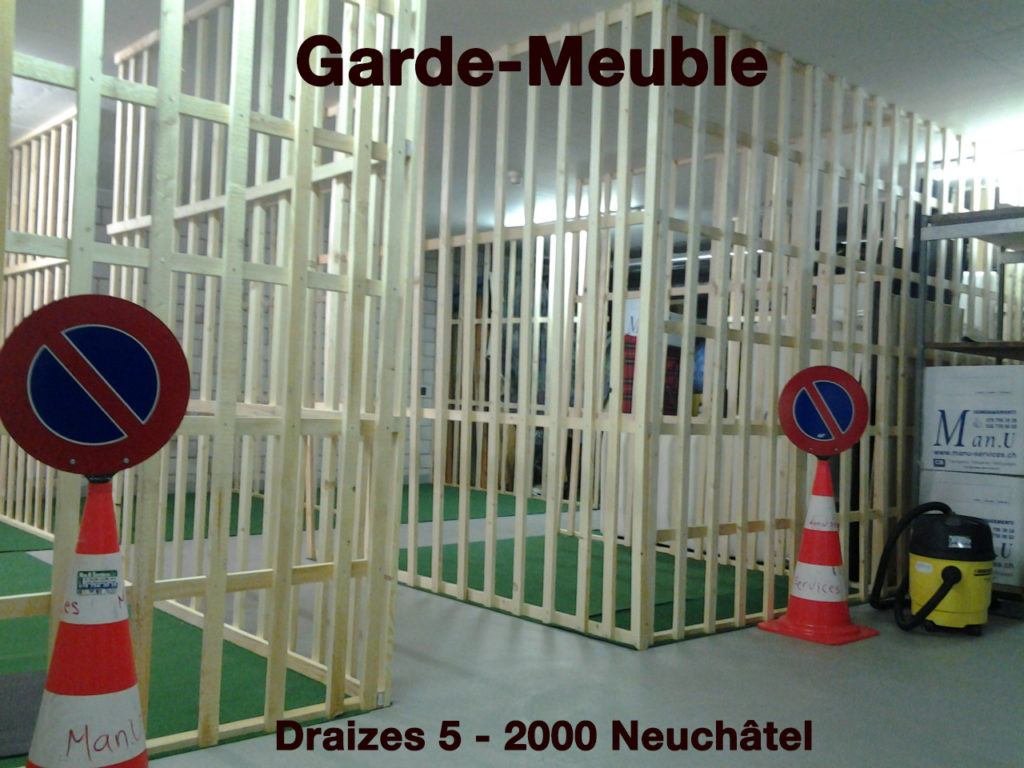 We take care of the transport, handling and storage of your furniture and various objects from your home to our two local air-conditioned furniture storage places at: Rue des Draizes 5, Neuchâtel (basement of the store "Aldi"). After a short or long term storage we ensure the return to your home or to a new address.
FURNITURE STORAGE IN NEUCHÂTEL
FOR INDIVIDUALS AND COMPANIES
Even if we treat your property better than if it were ours during our intervention, we guarantee you their security by means of an insurance with "Allianz Assurances".